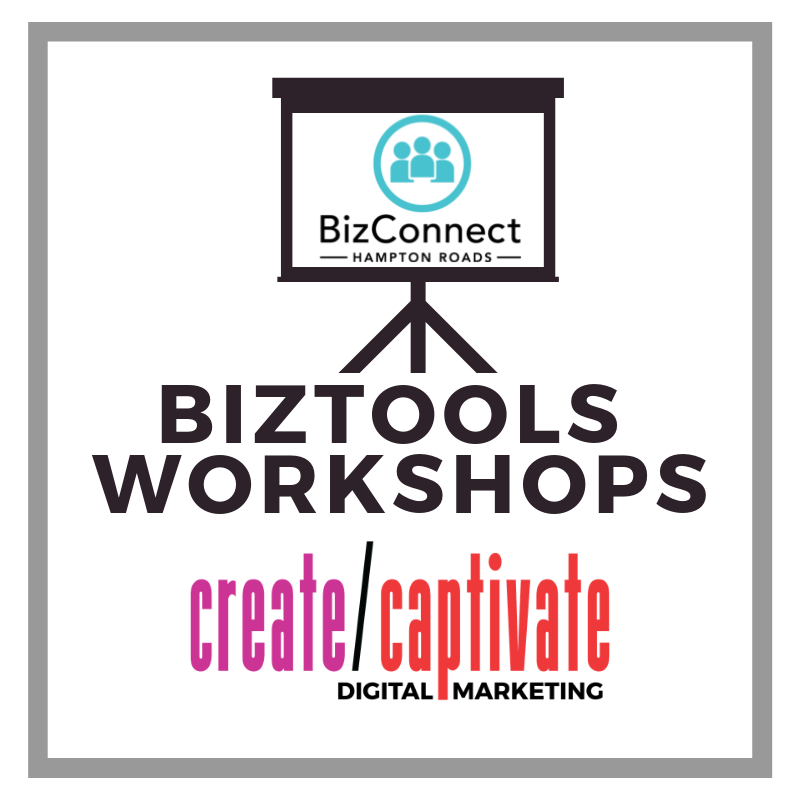 I'm terrible at surprises. Seriously!
One of the (very few) downfalls of being an extremely enthusiastic human is that at times it gets in the way and I can't hide when I'm super stoked! I almost always end up blurting out what I'm plotting and ruining the surprise, no matter if it's a gift, party, or in this case, a event/service launch.
Oh-so-true to my nature, I'm blogging today to spoil some big, exciting new event launch plans and let you all in on a few little secrets. Don't hate me for not sharing ALL of the details yet, but here's a fun little teaser for the latest/greatest behind the scenes work going on at C/C…
Coming Soon: New BizTools Workshops
So far this year I have had the privilege of hosting a workshop called Optimizing Your Business on Facebook two times. It's been pretty amazing as both classes have sold out days ahead of the event and a good amount of my workshop attendees have quickly become Create/Captivate clients. I've cranked out some beautiful websites, brand identity projects and taken on quite a few new one-on-one training/consultation clients (toot toot – yep, that's me unapologetically tooting my own horn).
That's all fine and dandy (I mean, YAY!) but if you know me, I'm ALWAYS on a mission to improve/grow/expand my effectiveness. So, an important part of my workshops is a feedback survey afterwards. The feedback from this workshop has been pretty dang positive, but I'm not taking feedback to feel good about myself. I want the constructive stuff – the sometimes gritty, hard to hear feedback that I can use to make big, meaningful changes.
I'll get a little bit vulnerable now and let you know the teensy bit o' negative feedback I'm receiving is that there are too many Facebook user skill levels in the workshops; the newbies feel rushed and the experts feel held back. I can't keep letting that happen!
Back to the drawing board I go… and after the April 12th Workshop this workshop is getting a major makeover. It'll be split into three levels and relaunched with a more honed-in approach. ALL of the details will be released in the next couple of weeks!
Coming Soon: New Group Events
Anyone remember all the way back to early 2017 when I launched a Round Table membership?
It was pretty cool in a lot of ways, but the commitment and price point weren't ideal for my target audience and honestly, my game plan for it all felt a little rushed. It lasted a few months and the members who attended raved about how useful it was, so I'm taking the good parts from that experience and smashing it together with other ideas that have been floating around in my head.
First up, I'll be launching a little content collaboration community. Think of it as an in-between of attending a workshop and outsourcing your marketing to me. It's going to be a place where small business owners can come (or send their trusty assistants) and stay accountable with their content marketing game. We'll all put our heads together and hopefully have some really solid collaboration between members. And if nothing else, it will be that ONE solid hour you know you've got carved out for putting together your content plan for the next month. A little bit of creativity + a dash of accountability + a big 'ole handful of collaboration is going to = a really, really good & valuable time!
My second type of event launch that's coming soon is something really different for me. The reasons behind it are vast, but here's the lean explanation/description: walking group info sessions (don't worry, I'm still working on a real name). Fresh air and a little sunshine always get my creative juices flowing, so I am going to host a little meet up that will be all about marketing/branding but we're going to get moving first. We'll walk around the Ghent Norfolk neighborhood for about 30 minutes and then I'll present a branding/marketing topic to the group afterwards. Participants will be able to get a little extra insight into the latest and greatest topics, tools and resources that are creating buzz in the marketing/branding world all while taking a quick reprieve from being stuck at our desks. I haven't ironed out the aspects of frequency or possible rainy day locations, but that will all come together in the near future.
Coming Soon: Library of How To Videos
C/C Training and Consultation services are about to be elevated! Clients subscribing to these services will soon be invited to set up their own login information to the C/C website where they'll have access to a library of How To videos that they can reference in between monthly or quarterly sessions. This library of videos will be updated and added to on a regular basis to ensure that clients are receiving the extra boost of education they need to help them conquer the various digital marketing tools and resources they need to run their businesses effectively + efficiently.
That's it. Your surprises have been spoiled.
I hope you'll stay tuned for the big launch of each new workshop/event/service!
And hey, if you want to amuse me, playing along like I didn't spoil anything and you never knew any of it was coming, I won't be mad about it…
Respectfully,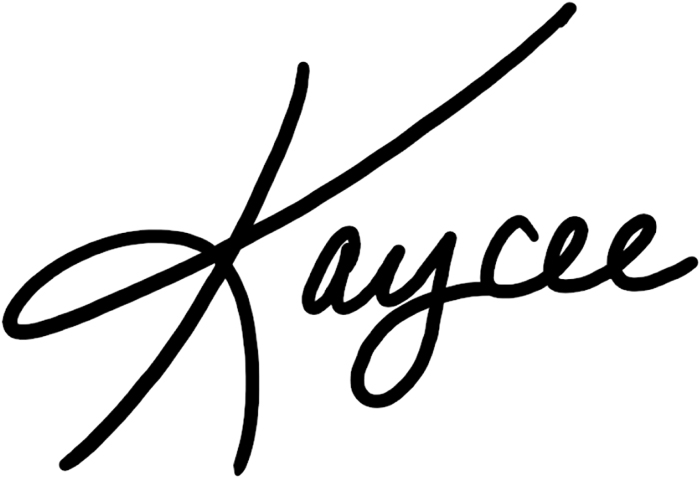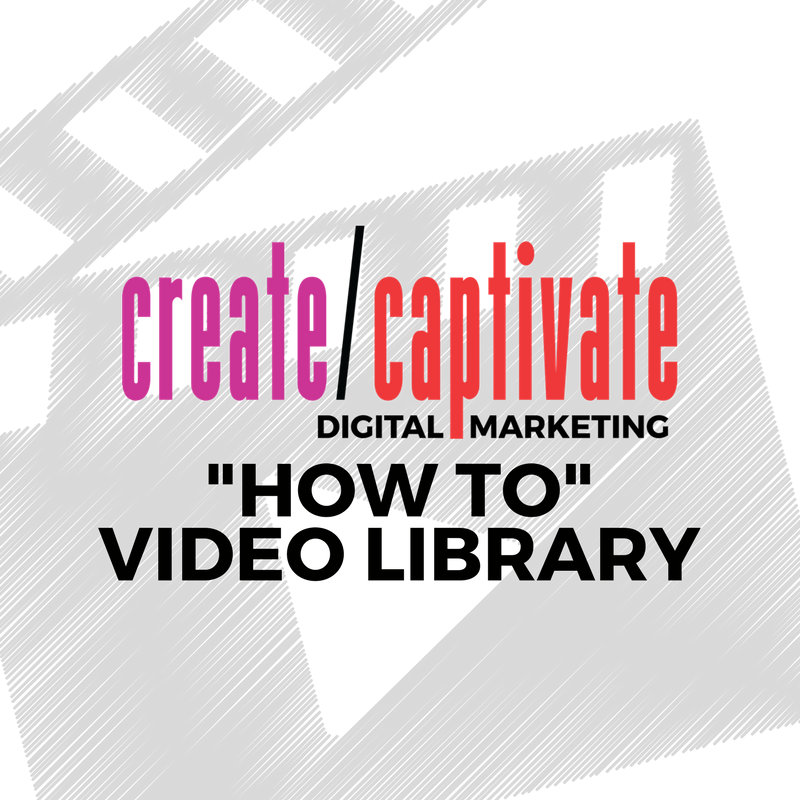 Coming Soon: New Workshops + Events