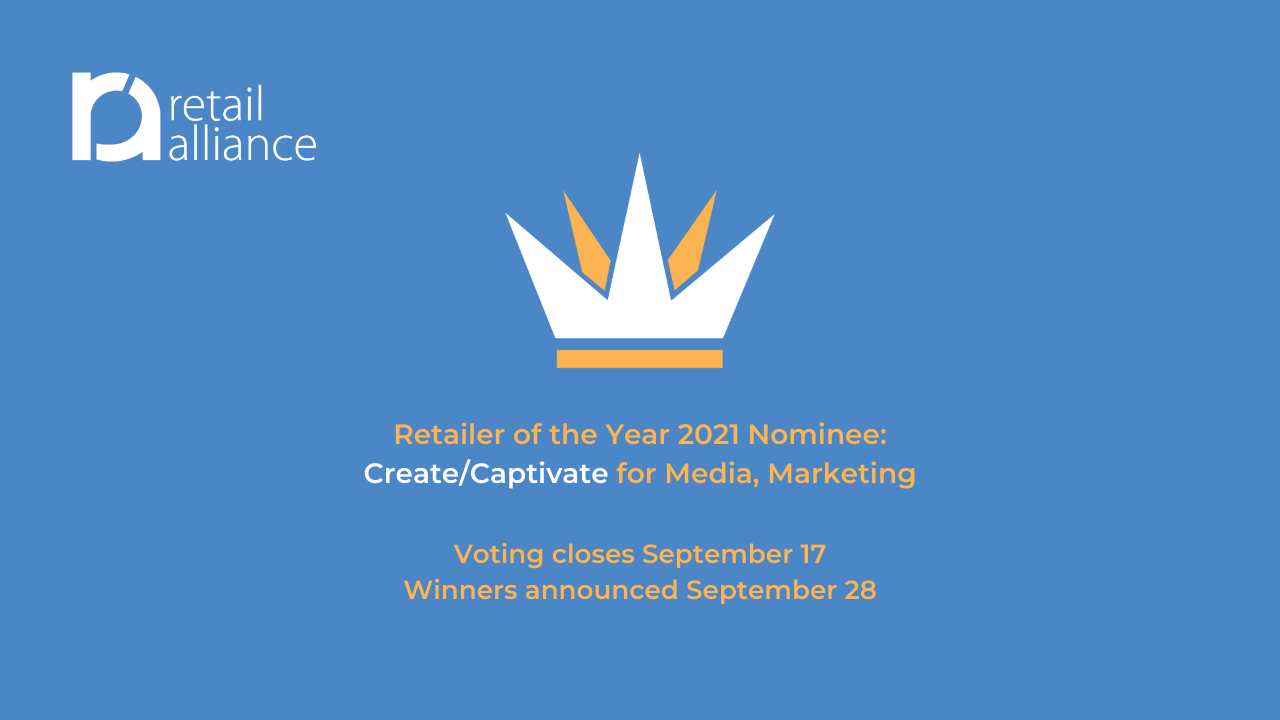 we have some exciting news!
Create/Captivate has been marked as a Retailer of the Year 2021 Nominee for Media, Marketing!
Retail Alliance's Signature event recognizes excellence in honoring its members who best serve their customers and clients within customer service, reputability, store aesthetics, and community involvement. We are honored to be nominated for the Media, Marketing category.
Voting is open to Retail Alliance members only. If you're a member, check your email for a private link and go vote for your favorites (like us)! Voting closes September 17 and winners will be announced September 28.
We've Been Nominated for a ROTY!