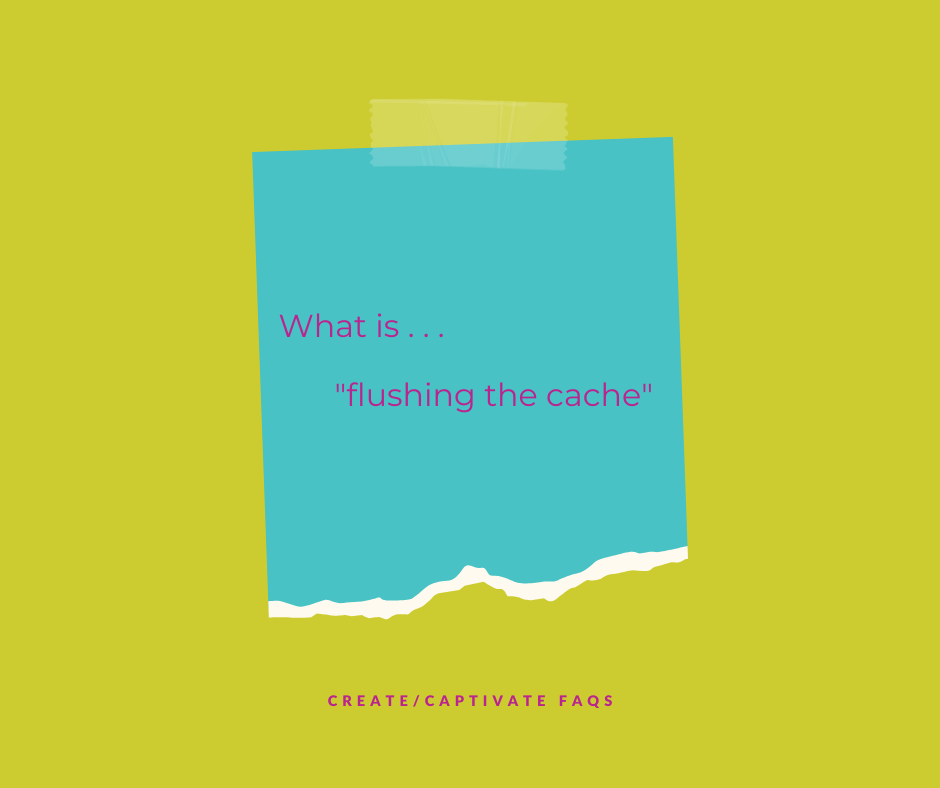 WHAT EXACTLY IS FLUSHING THE CACHE—AND WHY IS IT IMPORTANT WHEN IT COMES TO WEBSITE UPDATES? IN THIS BLOG, WE'LL COVER THE WHATS AND WHYS.
Let's talk WEBSITE updates. Specifically, let's talk about flushing the cache.
BUT before we go there—let's chat about what a cache is.
Caching (pronounced "cashing") is the process of storing information to improve the performance of websites. There are multiple types of caches, but today, we're talking about the DNS cache.
If you're thinking AHHHH 🤯 too much tech jargon, don't worry. All you really need to know is that your DNS cache stores information for websites so it can more quickly. It's important to note that the cache doesn't store web addresses like createcaptivate.com—it actually stores the data ON the website, like the photos on the page.
If you run a website, you might have plugins that utilize DNS caching so that when your visitors view a website a second, or third, or fourth (you catch our drift) time, your website loads more quickly.
So WHY would you want to "flush" any cache if it makes your customers' lives easier?
Let's track back to the website update portion we started with. If you've stored information on your site to make your website load faster, then you update your site with new information, what will your customers see when they revisit your site?
Well, they might see the older, cached information. So yes, the website will load more quickly—but the website will also have outdated information. In order to ensure customers see the new info, there's an easy solution: Flushing your cache.
And there you have it—you can now go around and share this fun tidbit of information during your next dinner party. 😉 Let's go flush that cache.
Flushing the Cache: Website Updates