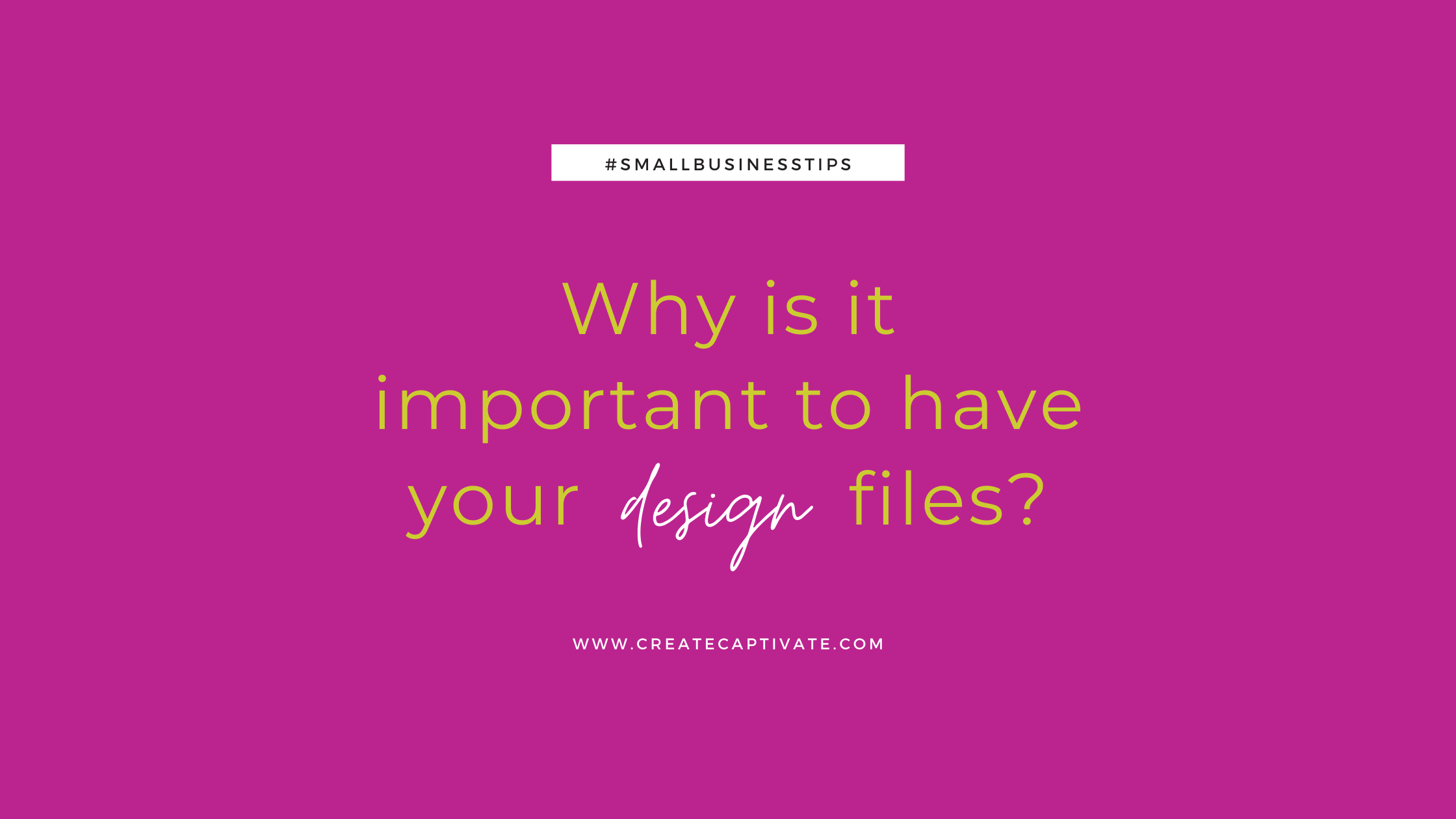 DESIGN FILES: Whether you have an in-house designer or leverage a third-party agency or contractor, you may be asking solely for your finished design files. But not so fast—you may be putting your marketing plan at risk.
"If you're not a designer, you don't need access to design files." That seems like a logical if-this-then-that.
But the reality is, having access to these files is important to keep your marketing process streamlined and avoid potential future issues.
Why's that? We outline three reasons below.
Ease of changes
Creating a design from scratch requires strategy, a design eye and a knowledge of design tools. But making quick changes—such as switching a color out from blue to green—can be done easily when you have the original file on hand. If your graphic designer happens to be out of pocket when you need a quick change, you or anyone else on the team can make that change without being held up.
Exporting as different formats
Let's just say that you had a flyer designed that was originally meant for digital use. So your designer exported the file as a JPG and sent that your way. If you suddenly decide you'd like to use the file for print purposes, you'll need a PDF or PNG with a higher resolution—and if the design runs to the edge of the page, you'll need it with bleeds. Once again, it's much easier to get a new format when you have the original design file on hand.
Never losing access
In the scenario that your internal graphic designer moves on to a new job or your switch third-party providers, you'll want to ensure that those original files don't get lost in the process. Not having the original file means your new designer will have to recreate your design from scratch. They may be able to convert a file from its exported format to its editable format, but this almost always results in the file reducing in quality—meaning blurry or pixelated graphics.
At the end of the day, if the file is going to be used for your business, you should have access to the design file. Make sure to always clarify this with your graphic designer, whether they work in-house, as a contractor or at an agency.
Interested in more marketing tips? Check out other blog posts here.
Why it's important to have original design files