website audit + optimization
Is your website living up to its full potential? Maybe your copy is outdated, or you're not showing up on search engines, or visitors are coming to the site and leaving right away…there are numerous issues a site can have, but fortunately there are also numerous solutions!
When Create/Captivate performs a website audit, we use analytic tools and expert knowledge to pull together an analytic report for clients about which areas of their website are weakest. We look at factors like keyword usage and consistency, metadata, overall content, user-friendliness, mobile responsiveness, and performance.
Based on those results, we then formulate an action plan so you know exactly what to do to improve your site—or our team can do it for you! We are extremely well-versed in all things websites, so feel free to pass on the reigns and our team will get to optimizing.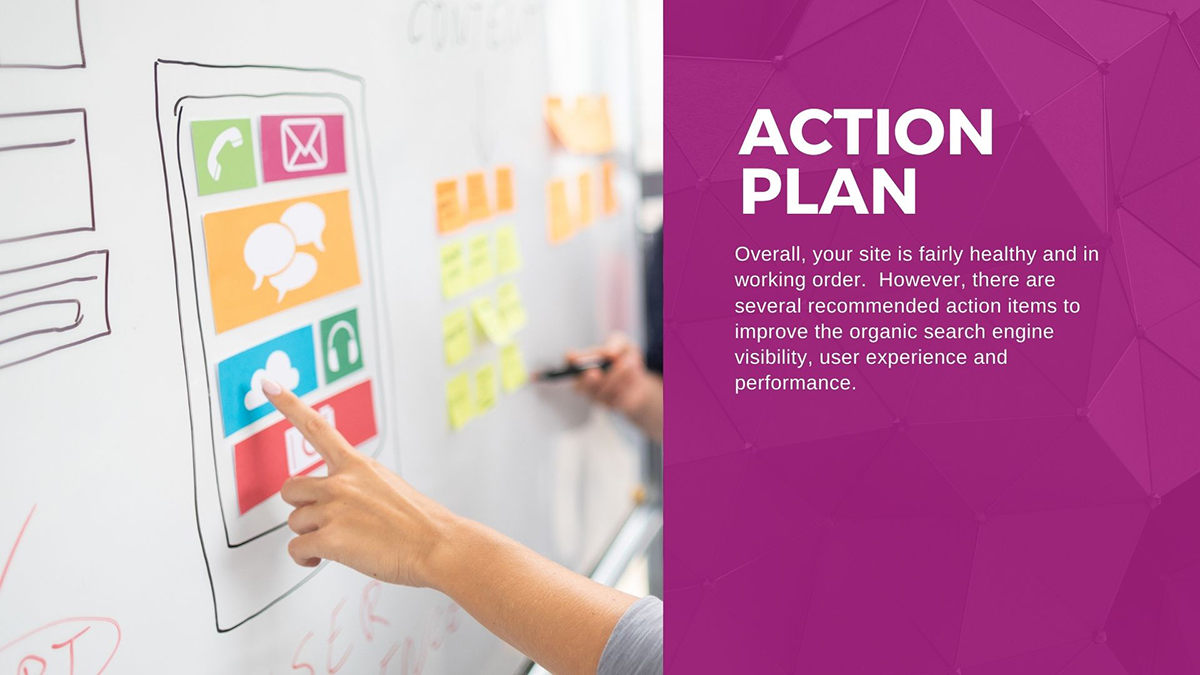 When we say "optimize," we mean "make your site a traffic-attracting, customer-converting, beautifully oiled marketing machine." Whatever weaknesses your audit revealed, we'll fix it. We're not the band-aid types over here; we never simply cover up the issue with aesthetics, we actually get down to the core of the problem and find a long-term solution. Whether than means design, SEO, copywriting, technical configurations, or anything in between, our Creatives will polish your site and get you back to building up your business.